SPECIAL ANNOUNCEMENT!
We are very pleased to announce that effective immediately, Chef Steven will no longer be taking catering requests and Bald Brothers Catering will close for business. The closing of Bald Brothers Catering will allow the brothers more time to focus on opening the much anticipated brewpub!
We are so thankful for the support we have received from each and every one of you over the years. Please stay tuned to our social media as we keep everyone informed on the developments towards opening Bald Brothers Brewery.
We are excited for this next step and we look forward to serving you all at Bald Brothers Brewery!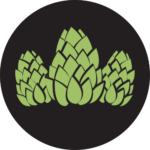 Brewery Coming Soon!
The Bald Brothers are excited to announce our upcoming brewpub! Click here to receive updates about our future plans for a brewery in Omaha, NE!