Bald Brothers' Chef, Steven Robinson offers quality catering services in the Omaha, NE area for your parties, social events, weddings, and business gatherings.
Learn More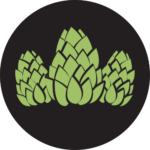 Brewery Coming Soon!
The Bald Brothers are excited to announce our upcoming brewpub! Click here to receive updates about our future plans for a brewery in Omaha, NE!
Contact Us
Connect with us for a quote or to book your corporate, wedding, or social catering event in the Omaha, NE area, contact our head brewer or subscribe to our newsletter!